Tailgating For All Seasons In Your Vehicle From Greenway Kia of Rivergate
Is Tailgating A Good Thing?
Tailgating is one of those words that has a triple meaning. Merriam Webster defines a tailgate as a board or gate at the rear of a vehicle that can be let down. The two major definitions of tailgating  come from how this part of the vehicle is being used:
Tailgating is the festive event of hosting a feast from the back of your vehicle in celebration of a sporting event.
Tailgating also means following someone too closely while driving.
The former form of tailgating is encouraged while the latter is strongly discouraged. Greenway Kia of Rivergate, strongly encourages you to engage in the good type of tailgating. It is a fun way of enjoying your vehicle to the fullest. There are some things you should consider when deciding to purchase or service your vehicle for tailgating purposes.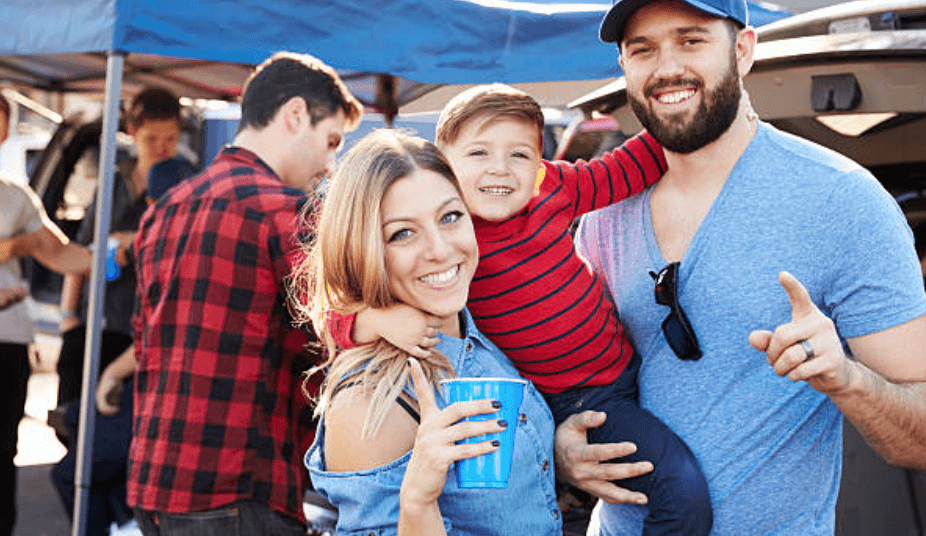 What Features Will You Find In The Ideal Tailgate Vehicle?
Tailgating is known as a football pastime, but tailgating is a great idea for any celebratory experience. It is a way to use your vehicle creatively. Tailgating is how you bring the party to any environment. It brings partying out of doors, now the party experience is on wheels and can travel.
As stated, tailgating is a creative endeavor. You can make any vehicle a great tailgating vehicle. It all depends on how you go about it and how much time, money and creativity you want to invest in the tailgating project. Here are some of the features that make tailgating easier and more fun:
having a hatchback
having an electrical supply in the rear of the vehicle
having restroom facilities (such as in a RV)
having extensive capacity in the rear of the vehicle
Purchasing A Vehicle For Tailgating
A Kia Sorrento is an ideal vehicle for tailgating. Greenway Kia of Rivergate has a huge selection of new and used vehicles that you can become make your ideal tailgating vehicle. In addition to the Sorrento, a Kia Soul might be just the snazzy set of wheels your tailgating party needs.
Because many Kia's have hatchbacks, it is a great make to keep in mind for tailgating. The Kia SUV line has huge capacity rear space vehicles that will make your tailgate that much more fun and easy to experience:
Telluride
Sorrento
Sportage
Seltos
Nero
In addition, the Kia Soul is an SUV which combines the ease of a compact vehicle with the usages of an SUV.
The Kia Soul has a rear capacity of 24.2 ft.³ behind the rear seats. If you put the rear seats down, there is 61.3 ft.³ of space. There is plenty of room for a grill and a large capacity cooler for all of your tailgating necessities.
Getting Your Current Vehicle Ready For Tailgating 
Any vehicle can be used as a tailgating vehicle. Some tailgates have grills installed into the back of the vehicle. You may opt to take your grill in and out of your vehicle as the tailgate requires. You may even decide to have your tailgate entirely outside of your vehicle. In this manner, a subcompact will do the job for you. A review of a popular tailgating enthusiasts website reveals many extremely creative tailgating vehicles. You'll note, converted school buses and ambulances are used for tailgate purposes. In short, the sky is the limit when it comes to what tailgating vehicle you can use. The most important thing is having space for your tailgating supplies, whether installed directly in the vehicle or used for transport.
The other major characteristic of a great tailgating vehicle is it's cleanliness.
Servicing and detailing your vehicle is an easy way to prepare for your tailgating experience. Making certain that all debris and grease and grime are removed from your car will ensure that feasters will be pleased. The tailgater must be cognizant of the cleanliness of their vehicle. When you're tailgating, you're combining your driving experience with your food preparation and consumption experiences. As a result, cleanliness is the order of the day. Greenway Kia of Rivergate is a comprehensive dealership .  The servicing and detailing of your vehicle is just as important to the professional staffers of the dealership.To optimize your tailgating experience, stop at Greenway Kia of Rivergate