New Year Same Service
As the New Year approaches, it is time to start thinking about your New Year's resolutions. But don't forget about scheduling the vital maintenance that your car needs this year, too. Here are the top New Year's resolutions you should make for taking care of your car to make sure it runs reliably in 2022 and beyond.
Replace Your Car's Tires
Driving on bad tires is not an option during the winter, even in a milder climate. With the chance of snow or ice comes the higher likelihood of dangerous road conditions, so it's extremely important to make sure that your car's tires are in good shape for the winter roads.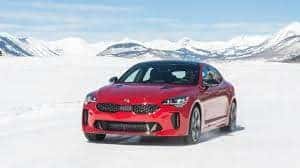 The New Year is a good time to get your tires serviced. Though you don't need to completely replace your tires that often, you should get them rotated and aligned about once every six months, or every 5,000 to 8,000 miles. Make a resolution to make an appointment in January to start the New Year off in the safest way possible.
Your mechanic will also tell you if the tread in your tires is wearing away significantly enough that they need to be replaced. Keep an eye out for signs of wear on your tires, which usually need to be replaced, on average, every six years.
Get Your Fluids Checked
Your car's needs change with the weather, and a good mechanic knows what that means! They can help you winterize your vehicle by adjusting your fluids to the proper amount and viscosity appropriate to cooler temperatures. This will ensure that your car operates properly on the road until the weather warms up again!
Make sure you ask for your fluid levels to be checked These include:
Oil
Wiper fluid
Antifreeze
Brake fluid
Transmission fluid
Replace Your Brake Pads
Having your brake pads replaced is a perfect item to put on your list of New Year's resolutions. Brake pads should be replaced every year, so why not make sure you start the year off with this simple but vital task? Having proper brake pads on your vehicle ensures that your brakes function properly without damaging your car. When ice, snow, and rain hits the road during the colder months, it is more important than ever to have functioning brakes in your car.
Make Sure Your Battery is in Top Shape
Cold weather can cause your battery to degrade, which is the last thing you want when you're on the road! Despite the fact that Tennessee's average winter temperatures are much milder than those you'll find in the north, it is still important to get your battery checked. Having your battery die or stall out in the cold weather can be dangerous.
When the temperatures fall, have your mechanic test your battery to make sure it is performing optimally and schedule a replacement if it is not.
Consider Upgrading
Ultimately, every car needs to be upgraded. If your vehicle has racked up the miles, consider upgrading to a new model. Greenway Kia Rivergate can help you find all the best vehicle for your needs, whether you are looking for a simple, safer ride or something totally new. We have both new and used cars and trucks to make sure you find exactly what you need. Schedule an appointment with us today to find out how we can help you reach all your resolutions in the New Year!