A Glance At The NEW 2022 EV6
The 2022 Kia EV6 Features the Pinnacle of Electric Vehicle Performance Electric vehicles are no longer just novel inventions that could become widely used one day. We are seeing more and more drivers switch over to electric vehicles because they believe they are the more practical options.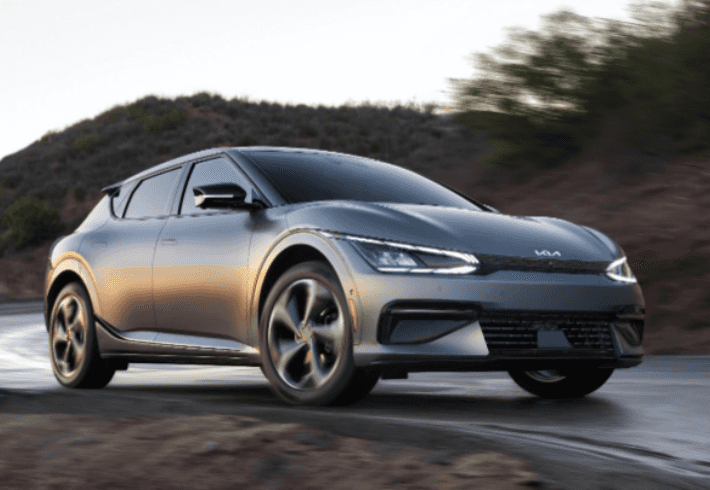 Of course, if you've only driven gas-powered vehicles all your life, you may be hesitant to make the switch. Your hesitation may be fueled in part by the fact that you've never driven an electric vehicle before. That assumption that their performance is lacking could be kicking around in your head. You can effectively free yourself from that misguided assumption by driving the 2022 Kia EV6. The EV6 is a perfect example of just how far electric vehicles have come over the years. With its ability to go from 0 to 60 mph in 4.6 seconds, the EV6 shows you that electric vehicles are not lacking in terms of speed. Kia's new E-GMP architecture is also used in this vehicle.
That architecture makes the EV6 easier to drive and safer to handle. Maintaining control is also pretty easy thanks to the vehicle's low center of gravity. The option to choose from rear-wheel-drive or all-wheel-drive also means you can purchase the EV6 model that works best with your driving style.
Battery Issues Are Non-Existent
For many drivers, one of their main concerns with electric vehicles is dependability. To be more specific, they are worried about dependability in the sense that their electric car may run out of juice at the wrong time. Those concerns are no longer necessary these days. That's because the support infrastructure for electric vehicles is more robust than ever. On top of that, you also have vehicles like the 2022 Kia EV6 that maximize their power supply.
You can either choose the 58.4-kWh or the 77.4-kWh battery pack for the EV6. Regardless of which option you choose, you can still expect the EV6 to get good mileage. Charging is also not going to be an issue if you are driving the EV6. It is compatible with the latest fast charging stations so you should have no trouble powering back up if your battery level is getting low. The charging times for the EV6 are also very impressive. Hook its battery up to an 800-volt DC fast charger and you can pump a lot of juice into it within minutes.
The EV6's battery can reach 80 percent capacity in under 20 minutes after being connected to that kind of charger. That ultra-fast charging time can help you avoid extended delays during long car rides.
An Assortment of Impressive Technological Features
The 2022 Kia EV6 is an impressive vehicle not just because of its premium performance or fast-charging capabilities. You should also take an interest in this electric car because it has an assortment of highly-advanced technological features. Those technological features are integrated into the EV6's infotainment system. Let's learn more about those features below:
Augmented Reality HUD – Arguably the most impressive element of the EV6's infotainment system is the augmented reality heads up display. The AR display appears in front of you so you can keep your eyes on the road. You can use it to get directions or an update on your vehicle's condition.
Virtual Valet – The virtual valet feature of the Kia EV6 makes parking a less troublesome endeavor. You can step out of your vehicle and let the sensors take on the job of parking it properly. That should save you a great deal of time moving forward.
Dual 12.3-inch Screens – Also included in the 2022 Kia EV6 are two 12.3-inch monitors. These monitors are useful for entertaining your passengers or displaying vital information related to your vehicle. The screens are also equipped with blue light filters so you won't strain your eyes even if you stare at them for a long time.
Kia Connect Compatibility – Lastly, you should know that the EV6 is compatible with Kia's Connect app. You can use your smartphone to monitor the condition of your vehicle after you pair it with the aforementioned app. If you're letting someone else drive your car, you can make sure that they are handling it properly through your smartphone.
There is no shortage of reasons to love the 2022 Kia EV6. Now that you know more about what the EV6 has to offer, go ahead and drop by your local dealership to experience its capabilities firsthand.